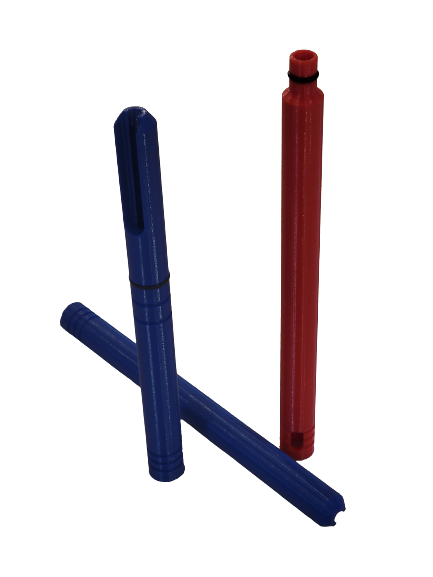 El Penetrator bore guide
Regular price $20.00 Sale
Easy to use, this bore guide ensures that the solvents will penetrate where desired. Its shape ensures a linear back and forth movement … for the cleaning brush, while preventing solvents from getting to unwanted places. Its length protects the trigger and the gasket seals the chamber. An opening at the back still allows products to be added to the brush safely, just before entering the barrel.
*Not recommended for use other than barrel cleaning
____________________________________________________________________
Simple d'utilisation, ce bore guide s'assure que les solvants iront pénétrer là où désiré. Sa forme permet d'assurer un mouvement linéaire de va et vient … pour la brosse de nettoyage, tout en empêchant les solvants de se rendre aux endroits indésirables. Sa longueur permet de protéger la détente et le joint d'étanchéité permet de sceller la chambre. Une ouverture à l'arrière permet tout de même d'ajouter les produits sur la brosse de manière sécuritaire, juste avant l'entrée dans le canon. 
*Déconseillé d'utiliser à d'autres fins que le nettoyage des canons